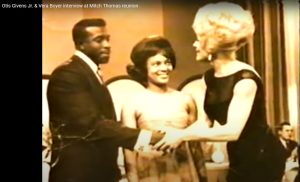 Otis Teaches Dance to Members at the West Philadelphia Senior Community Center
Fast forward to 2010, when Otis began sharing his love and talent for dance with members at the West Philadelphia Senior Community Center. He had a special knack for teaching anyone who wanted to learn how to dance.
Raymond Boyd, Sr., who learned to dance under Otis's tutelage, would later teach dance with him. Today, Ray teaches the class once taught by Otis at the Center.
"Otis was fun loving and crazy," he says. "He made class easy and fun, especially for newcomers. Whenever someone messed up, he'd say, 'Boy, you hamburgered that.'  He had a special way about him that put people at ease and made them laugh."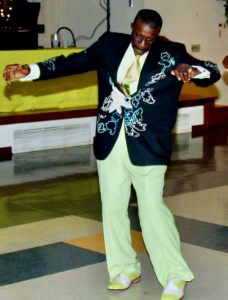 Otis's Legacy Lives On
Otis died in April of 2020, but his legacy lives on in the many lives he touched. His close friend Hayward Bell shares, "He was married to his lovely wife Evelyn for 45 years after a 10-year courtship. Most people were surprised to learn that Otis married someone who was not a dancer or interested in dancing.  Behind the dance scene, Otis loved his children and especially is grand and great grand kids."
To honor his memory, family and friends created a Go Fund Me page. They also held a fundraising event in April to raise money for several of the venues where he performed and taught dance, including the West Philadelphia Senior Community Center.
The main stage room at the Center where his class met will be renamed and dedicated as the Otis Givens, Jr. room. A plaque and photo will commemorate the place where he taught the joy of dancing. The West Philadelphia Senior Community Center is planning its first, annual dance event to honor Otis's legacy and raise money for similar, artistic programs at the Center.