Industry Recognition
Accolades from Our Industry Peers
---
At Liberty we hold ourselves to the highest standards and believe in continuous quality improvement. The care and service we provide to elders and vulnerable individuals is always measured against our commitment to operate as a world-class organization and what we call our five pillars of excellence, which are:
Excellence in Internal Customer Service
Excellence in External Customer Service
Excellence in Product Innovation
Excellence in Financial Position
Excellence as a Faith-Based Leader
Liberty frames these foundational pillars against the needs of those we serve and those who we employ, a practice that advances our efforts to develop conscientious leaders, innovate compelling solutions, and achieve measurable results that earn the respect of thousands of industry peers.
Liberty Lutheran and its affiliates are routinely recognized for their expertise, contributions to communities, and industry leadership. These recognition includes accolades from leading health and senior care organizations, business groups and publications, governments, and major media, including Philly.com and recognition from U.S. News and World Report.
Lutheran Services in American Front Line Hero Recognition
Certificate of Appreciation, awarded by Mayor Kenney and the Office of Emergency Management, 2018
US News and World Report Best Short Stay Rehabilitation – Halle Health Center at Paul's Run, The Atrium at The Village at Penn State, and Artman Rehab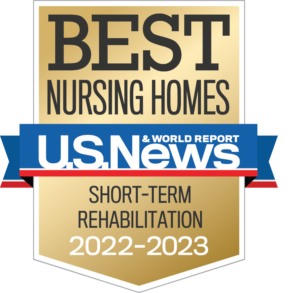 US News and World Report Best Long Term Care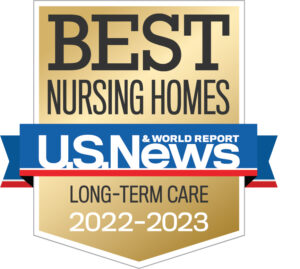 US News and World Report Best Nursing Homes – Artman
Accredited by the National Institute of of Senior Centers – West Philadelphia Senior Community Center
Philadelphia Business Journal Healthiest Employer, 2021
American Heart Association 2021 Silver-Level Fit Friendly Worksite, 2019 Silver-Level Fit Friendly worksite.